WELCOME TO HOUSE OF PRINTING
ALL YOUR PRINTING NEEDS UNDER ONE ROOF
Get Started Here
Get Your Custom Project Printed Today
Create a unique and elegant look for invitations, business cards, book covers, and more.
If you need printed materials with a unique finish, our print shop offers gold foil stamping to make each piece stand out. With unique products, advanced techniques, and innovative technology, House of Printing provides our customers with quality print materials from business cards to posters to direct mailings. Reach out to our team to learn more about our gold foil printing service and to get your project started.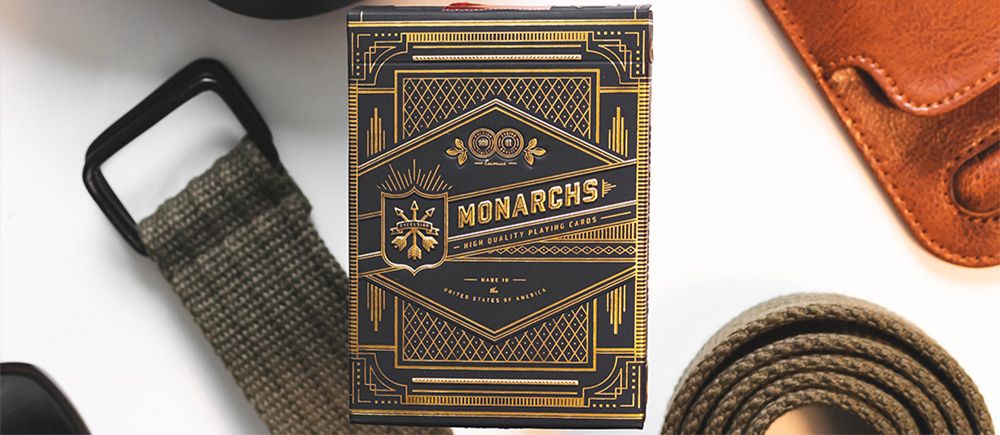 Why Choose House of Printing?
Affordable prices
Quality products
Superior customer service
Free delivery to Washington/Baltimore area
Top-of-the-line equipment for the highest quality graphics
Digital printing
Bindery department
Letterpress department
Detailed quality control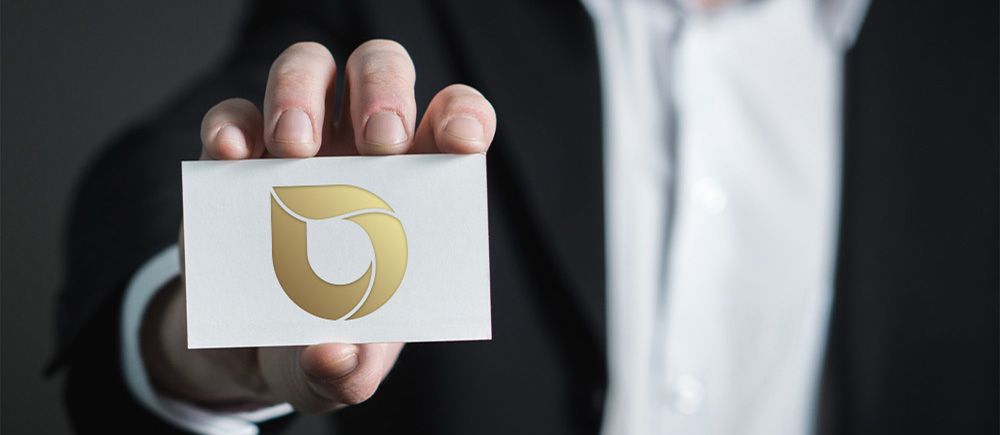 Gold Foil Stamping
We are living in a very digital world, with social media platforms to stay connected, cell phones to communicate, and movies being filmed in 8K resolution. But when you take a step back, the print world is still creating beautiful products that help individuals and businesses to stand out from the rest. House of Printing is a full-service print shop serving the areas between Washington and Baltimore and we are passionate about providing superior products and customer service to each customer. Understanding that our customers live in a modern world, we offer some of the most innovative print and digital printing services that utilize the newest equipment and technology to design and create custom print pieces for a variety of needs.
Foil Stamping & Spot Gloss Machine
Foil Stamping
One of the innovative print services we offer is gold foil stamping. And even though this process has been used for thousands of years, House of Printing has brought it into the 21st century. To see how far foil stamping has come, let's look at where it began.
As far back as the medieval ages in Europe, artists would use tools to beat gold foil into leather bound books. The gold would need to be a quarter-millionth of an inch before they could apply the material. As literacy rates grew and books became more popular, and as the printing press was developed, new methods were eventually created to more effectively cover a book with gold foil.
Free Leaf Stamping
This process involved hand beaten gold that would be laid down onto a surface (book, paper, etc) to create a design or text. The surface would then be placed into a hot-stamping press where a stamping die would press the gold into place. The press would be heated to around 250 degrees and the timing and pressure would have to be controlled by an operator. The gold foil stamped product would then need to be cleaned by wiping down the surface before it was complete.
Other methods and techniques were developed, including:
A moveable-type that consisted of a single engraved die.
Hot-stamping foils began in the early 1900s.
Linecasting, which consisted of creating a mold for each character.
Vacuum-Metalizing
During the 1950s, this method became popular, which used simulated gold and aluminum. This print process could achieve clear definitions and revolutionized the print industry. Since then, print shops have been able to produce products faster and more efficiently and the finished products don't fade or tarnish like genuine gold does.
Digital Foil Stamping
In the late 1960's, a binding shop in Germany first developed an electronically controlled embossing system. The system used a semi-automatic hot-stamping machine that used three rows of type. However, the system was deemed to be not productive or effective enough and failed to succeed in coming years.
House of Printing
Our Maryland print shop came onto the scene in 1972 looking to provide quality printing services for an affordable price. Throughout this time, even though technology has grown, we still aim to serve each customer with a philosophy of quality and affordability.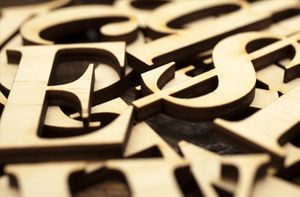 Gold Foil Stamping Process
As you may have learned from the brief history of foil stamping, the process involves heat, pressure, and the gold material — a metallic paper today. Whether you're designing business cards, a wedding invitation, or company letterhead, gold foil stamping gives the finished product a sleek, sophisticated look. But how does the process work?
The process is also known as hot stamping, foil stamping, or leaf stamping, but is the same system. Because foil stamping doesn't use any ink during the printing, it is referred to as a dry process. Instead of using ink, this dry process uses dies, heat, and foil.
To start, a die is created, which is a metal piece that is shaped as a letter or design that will be used on your business card, invitation, etc. The die and the foil are put together and are pressed onto the surface. As the die is heated, the foil is transferred to the surface, leaving behind a beautiful, gold finish.
Depending on your needs, there are certain types of gold foil stamping that you can use:
Flat: This is by far the most common type of foil stamping at House of Printing and uses a flat stamp. The finished surface is only slightly raised and the stamp can't be seen on the back of the surface. This method is cost effective and fairly simple.
Sculpted: To give the surface a more distinct look, sculpted foil stamping uses a die that is shaped with multiple levels. This results in a surface that is raised higher than the typical flat printing method.
Vertical: This method is used for printing on cylindrical shapes, but cannot go around the shape completely.

Peripheral: Similar to vertical, except peripheral printing can be applied to the entire shape, 360 degrees around.
There are also several types of foils:
Metallic: This is the most common type and the surface has a "metallic" look. House of Printing carries a variety of colors that can be used in your design including silver, gold, copper, and bronze.
Pigment: If you're printing on a colored surface that a typical foil won't show up on, such as black, a pigment foil is an option. These foils have either a matte or glossy look, but not metallic and can add a sense of texture to the design. If you're printing on black, a white pigment would allow the design to show.
Pearl: If you want to simply add a shine to your design, pearl foils have a transparent, or translucent, effect. This type of foil is commonly used for wedding invitations.
Holographic: Similar to the color that shines when you place a CD in the light, holographic foils have a "rainbow" effect. Holographic foils can also feature various patterns, such as circles or stars.
Gold Foil Stamping vs. Embossing
Even though both techniques add a unique look to a finished printed product, they do have different processes. Embossing involves male and female dies, one on either side of the paper. One die has the desired image and the other die has the relief of that same image. When the dies are pressed into the paper, it creates a raised effect.
Gold Foil Stamping vs. Printing
These methods, though they may sound the same, are also different techniques that can be used to create unique designs. Like we mentioned before, foil stamping is a dry process that uses heat, pressure, and a gold material. Printing is a wet process that uses ink to create a design on a surface. House of Printing utilizes both of these methods to create products that fit everyone's needs.
When Can You Use Gold Foil Stamping?
Individuals and companies across the Washington and Baltimore area need printing services for various needs, but what does gold foil stamping work best for?
Books: Whether you self-published or went through an agent, catch potential reader's eyes with gold lettering on the book cover.
Brochures: Designing and creating a brochure is often a missed opportunity for getting your company or any type of information out into the world in an effective way. With the right print details, more people will get their hands on what you have to offer.
Business Cards: Does your business card stand out? How is it unique? Gold foil stamping adds a distinguished look to your card that will help people remember your name.
Letterhead: You may be thinking that letterhead is a thing of the past, but many companies need a professional way to communicate. Your company name and logo at the top of the page in gold lettering provides a look that goes beyond professionalism.
Envelopes: Whether you're sending out a wedding invitation or a thank you card, the envelope is a great way to reflect appreciation and thoughtfulness for what's inside.
Postcards: A quick way to say "Hi," postcards are simple and easy, but they don't have to look simple and easy. Send a message that has a rich look to it.
Stationery: Similar to letterhead, stationery is an opportunity to add a touch of elegance to any letter you're sending.
Wedding Invitations: Send an invitation that will make your guests feel like royals. The high-end look adds a special touch to your special day.
Gold foil stamping is a sophisticated, elegant, and professional detail that you can add to many products, and it doesn't have to be just for certain occasions. From Fortune 500 companies to individuals writing a letter to their friend, the gold foil printing service that we offer is for everyone.
How Much Does it Cost?
We wish we could give you an exact price, but there are several factors that go into determining the cost. This includes what type of paper you want your product printed on, the type of ink you want to use, how much gold foil stamping you want on the product, and how many pieces you want printed. However, we can assure you that whatever you're order includes, you will get a superior product at an affordable price. We take great pride in providing high-quality products that you won't just be happy with, but products that you'll come back for again and again.
Digital Foil Stamping
As you may imagine, digital foil stamping is slightly different from traditional stamping. And that's the technology that sets our print shop apart from the other in the Washington and Baltimore area. Unlike traditional stamping, which uses a die and heat to press the material onto your product, digital foiling prints your design directly from a file from the computer. This method has several advantages:
No Setup Fees: With gold foil printing, our print shop needs to create the die for the design. By skipping this step, we can also skip the additional fee that goes along with it.
Less Time: Because much of the process is removed when completing digital foil stamping, the process takes significantly less time.
Small Orders: If you're having a small wedding, or want to only print a small number of business cards, digital stamping makes low quantities and rush orders extremely cost effective.
Same Color Choices: If you can't decide on a color for your envelopes, you still get a large selection of color options.

Better Price: If you had your hopes set on traditional gold foil stamping, but the price is setting you back, get the same great look at an even better price.
What You Should Know About Digital Stamping
Because the process is different than traditional stamping, you will get a slightly different finished product. Instead of getting a pressed surface due to the die being pushed into the surface, the digital print design will sit directly on top of the paper. There may be fewer options when it comes to the type of paper that can be used as well. Your design may also need to be sealed with a laminate to ensure that the product has the same shiny look long after it was printed. The lamination process will prevent the product from getting scratched and gives it a durable quality.
Use House of Printing For Your All of Your Web to Print Solutions
Our print shop wants to make only the best products for all of your needs. This starts with ensuring that the art we get from you has everything it needs for us to produce a beautiful print. If you're just starting to design a layout, you can reference our prepress printing tips. Whether you're looking for gold foil printing or if you want the most basic brochure, we will make sure that every step of the process is smooth.
Wherever you are located throughout the Washington and Baltimore areas, House of Printing is dedicated to serving you. Even if you aren't close enough to visit our storefront, each order that we receive will get the same attention and care so that you never have to worry about opening a box with an incorrect product. From custom business cards to traditional gold foil stamping, from the moment you send over a file, to the moment the product is delivered to your door, we treat each project as if it were our own.
For all of your foil printing and digital printing needs, get in touch with the experts at House of Printing. We're here to serve you.